The first step to the best super-slim wallet, is to simply get a smaller one. This forces you to ask: What do I absolutely need and use everyday? Why are there so many gum wrappers and receipts in my wallet? Should I really use my wallet as a photo album and a Rolodex? Do I really need 10+ credit and rewards cards?
Use a trash can (or recycling bin)

Even after you switch to a smaller wallet, garbage can make its way into it. Because I have littering guilt, this happens to me a lot. I've had my wallet filled with everything from bus transfers to gum wrappers.
These should obviously be thrown out, but there's also another type of trash that can also bulk up your wallet: bits of paper that seem important but aren't. These include:
ATM receipts
Movie stubs
Restaurant receipts
Past concert tickets
Leave your photos at home

There are some things you don't want to throw out. Like photos of your friends, relatives and pets. We all want to remember our loved ones. But is sitting on them in a warm wallet underneath your butt the best way to cherish them? Probably not. Instead, use Flickr or any of the one million photo album sites to treasure and share your photos.
Stop using your wallet as a filing cabinet

Your wallet isn't a photo album, and it shouldn't be a filing cabinet either. Avoid using your wallet to permanently keep important notes like appointment reminders, revolutionary ideas, or the phone number of a hot date. Instead, enter this information in a smartphone or notebook you already carry.
Review your wallet regularly

Don't have a smartphone or notebook to capture vital notes? Store them in your wallet-but only temporarily. When you get home, review your wallet and empty out everything except the most frequently used items. Process the rest into your trash can, calendar, address book, or filing cabinet. If you're a GTD-addict, think of your wallet as an Inbox that must be reviewed everyday.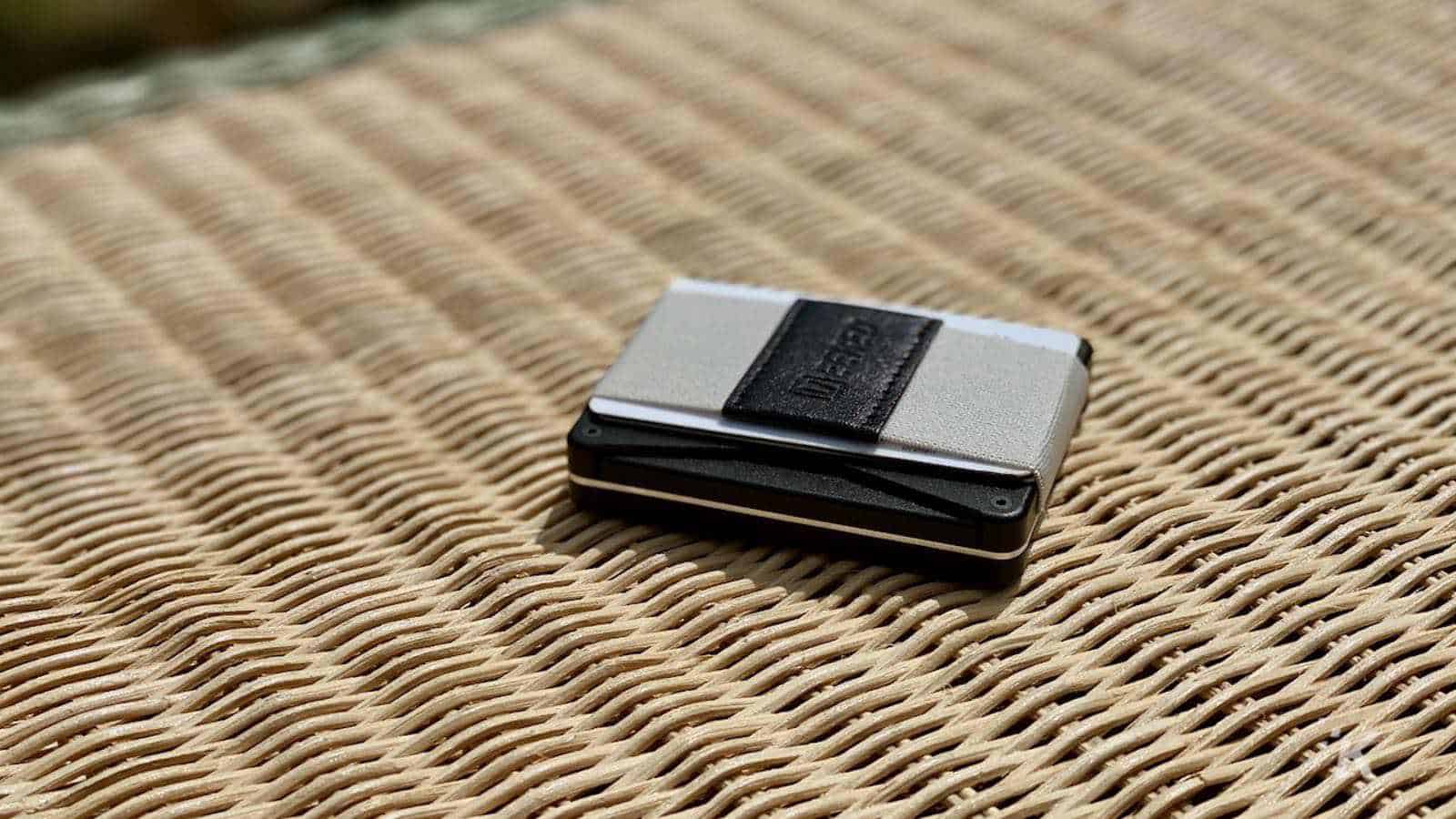 Stop using cash

Along with trash, photos, and notes, you should also rid your wallet of paper bills. Cash is dying a slow death, and for good reason. It clogs your wallet and if lost or stolen, is gone forever. You can ensure its death by simply using your check or debit card all the time. It lets you track your purchases online and has the convenience of a credit card, but without the finance charges. Best of all, most banks have fraud-protection, meaning you get your money back if your card gets stolen.
Use only one credit or debit card

Without cash, the allure of collecting more credit cards is nearly irresistible. But no matter how many cards you spread it out on, debt is still debt.
For a super-slim wallet and a healthier budget, stick to one credit card-or your debit card. For the other cards, you can:
Cut them up, and pay off the debt slowly.
Cut them up, and pay off the debt quickly.
Cut them up, and consolidate all the debt into your primary card or low-interest loan.
I reluctantly cut up all of my credit cards last year, and it was the most liberating thing I've ever done. If you do the same, your wallet and your budget will thank you.
Consolidate your rewards cards

After getting rid of your credit cards, you'll still have to deal with all the endless reward cards packed in your wallet. These proliferate because it feels special to be a member of anything, from bookstores to supermarkets to unicycle shops. Many of them do offer useful savings, so I wouldn't recommend throwing them all out
To ease your crowded wallet:
Punch a hole in the corner of each of your rewards card and gather them together with a carabiner. Keep them at home near your front door and take only the ones you need when you leave.
Use slymrwallets.com to create and print out the barcodes for each card and combine them all onto one card.
Lastly, these are some reasons why The following are just a few reasons why it's a good idea for you to not have more than two or three credit cards:
It signals lenders that you have the potential to get over your head in debt fast. It may cause banks to decline you for other types of loans, knowing that you could run up a sizeable chunk of debt on your credit cards.
A handful of cards are more easily lost, stolen, or misused by employees than is a single card.
Each additional card means a monthly statement that must be carefully scrutinized to make sure each charge is legitimate, further increasing your paperwork.
Each card likely has an annual fee, so too many cards probably wastes money on renewal charges.
Respect it, and you will never lose it! It will always be a joy to carry around instead of a mere necessity.